OCBC ROBOINVEST
A smart and easy way to start investing. An all-in-one platform that helps to manage investments without having to interact with a human financial consultant. It is investment made simple for today's digitised world.
Eligibility
Must be 21 years old and above
Invest from S$3,500
Applicable for OCBC Current or Savings account holders with access to OCBC online banking
Non-US citizens
EASY TO START
Choose from a selection of thematic portfolios that best matches your preference. Our portfolios are curated based on market research and insights.

INVEST LIKE A PRO
The algorithm is designed to make the best of market trends while you are working, travelling or even sleeping.

PEACE OF MIND
Political, social, economic or even geological - any event affecting your investment globally is monitored and taken care of.
CHOOSE FROM THEMATIC PORFOLIOS
Our 28 specially curated baskets of portfolios comprises stocks and ETFs diversified across major geographies, so it's easy to find something that suits your preference.
AUTOMATED REBALANCING
Our proprietary algorithm constantly reviews your portfolio against market movements, and rebalances its constituents to optimise returns for you, with your approval of course.
What to do after you sign up
Whether you're a new or experienced investor, setting up and managing your portfolio with OCBC RoboInvest is easy, intuitive, and convenient.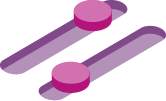 Select a portfolio that fits your preference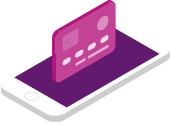 Fund your RoboInvest portfolio from your OCBC deposit account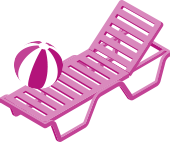 Sit back and relax while we do the work for you. Monitor your portfolio anytime.
Learn how your investments can benefit from RoboInvest
Service fee
0.88% per annum on total value of your investments held with OCBC RoboInvest.
Exchange Fees and Charges