Roadshows
CATCH US AT THESE LOCATIONS
Interested to get the FRANK Account and Debit Card? Find us at the following locations:
SMU Fringe: SMU, Li Ka shing Library (Opposite Koufu), from 6th to 15th Jan 2020
NYP Open House: NYP, Blk A (escalator up to Level 2, outside Food Connect), from 9th to 11th Jan 2020
RP Grad Night: Republic Polytechnic , 9 Woodlands Ave 9, Singapore 738964, from 29th to 31st Jan 2020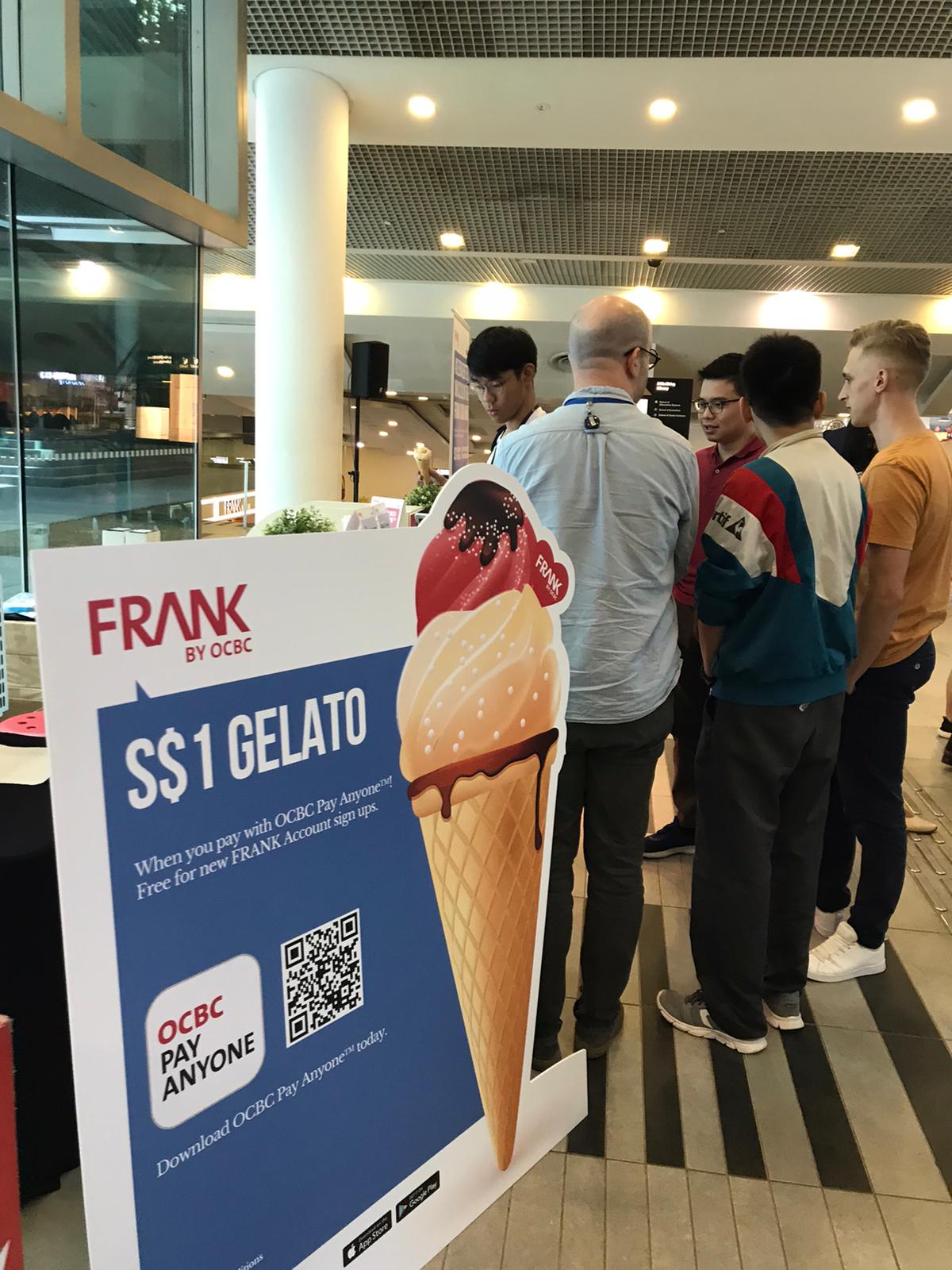 NEW YEAR NEW DEALS
New to FRANK? Enjoy S$10 cash credit when you apply for the FRANK Account and FRANK Debit Card online via MyInfo or at any FRANK Stores.
#FRANKTRAVELS
Win 2x Cathay Pacific return tickets to Taipei in our #FRANKTravels giveaway each month!
Contest runs from 1st January 2020 to 31st January 2020.
MARKETPLACE DEALS
GET ACCESS TO EXCLUSIVE REWARDS WITH STACK
Introducing STACK, the new digital platform where you can track and manage your rewards points across multiple rewards programmes, and which gives you access to more than 200 deals on the STACK Marketplace.
For a limited time only, we have more than 50,000 deals waiting for you.
All you need is one simple, stylish card.
You just need a simple card that offers you great rebates.
How it works
Save as you spend
An all-in-one card
FRANK is your debit card, transport card and ATM card. You can also withdraw cash and top up your EZ-link card from over 1,200 ATMs islandwide*.
Earn rebates as you spend
Now, you can get 1% rebate with your FRANK Debit Card when you shop, eat and ride (with minimum spend of S$400). So as you spend, you can also save.
More ways to pay
With options like Visa / MasterCard, NETS and Visa PayWave at your fingertips, online and worldwide merchant transactions will be a breeze.
*Includes UOB ATMs under the Shared ATM network. Service charges are currently waived.
Go Digital
Use our digital tools to track your spending and savings. Stay ahead of the curve, use contactless payments to tap and go on public transport, movies, purchases, meals and much more!
120 designs, 120 personalities
Not just a card face. It's how it makes you feel.
Before you apply
Am I Eligible?
You must be aged 16 and above.
Singaporeans & Singapore PRs:
No minimum annual income
Foreigners:
No minimum annual income
Application period is set by university
Fees & Charges
Annual fees:
There are no annual fees for the FRANK Debit Card.
Card design fees:
From S$0 - S$30, depending on card design. To see how much your favourite card design costs, simply browse through our card gallery.
Replacement fees:
Lost card or change of card design:
Card replacement fee is waived*

Card design fee from S$10 - S$30 applies
*Up to 2 free card replacements in a 12-month period. 3rd replacement onwards will be charged a S$20 card replacement fee (exclusive of card design fee).
Damaged or faulty card
Card replacement fee is waived

Card design fee is waived if there is no change to the card design. If you wish to change your card design, a card design fee of S$10 - S$30 applies.
Get the card that shows who you are
How to get your FRANK Debit Card
Instant Account opening will undergo maintenance to improve your online banking experience. Thank you for your patience.
Apply online via MyInfo
For Singaporeans and Singapore PRs only (For 16-25 years old)
FRANK Account is opened immediately with MyInfo. A default FRANK Debit Card will be issued.
Find a Store
Visit any FRANK Store or OCBC Branch to apply.
What do I need to prepare
For Singaporean/Singapore PR:
For foreigners:
Your Passport

Employment Pass (at least 6 months validity)

Original Singapore phone bill/bank statement/utilities bill within the last 3 months showing residential address OR income tax notice of assessment.
Frequently Asked Questions:
For more Frequently Asked Questions, click here.
Knowledge is money
What others think about saving